Listen:
A New Spin on Autism: Answers! – Brain-Power With Google Glass For Autism: Can We Create Independence With Technology or Is It Just A New Form of Dependence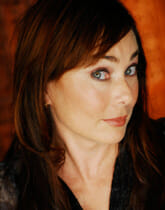 Podcast: Play in new window | Download
Ned T Sahin PhD is the founder of Brain Power. He has a PhD from Harvard and an MS from MIT. Dr. Sahin won teaching prizes at both and best-dissertation at Harvard. He talks with Lynette about his origins as a tech nerd and how that led to an interest in Neuroscience. His original interest in language production mixed with a technological bent and the desire to make a difference in the daily functioning of challenged individuals led him to dust off his entrepreneurial side and create Brain Power.
He is presently seeking study participants to assist in improving upon Brain Power's the transformative experience of using wearable computers to assist children and families with the life challenges of autism.
Dr. Sahin is an easy to understand explainer of difficult concepts. Lynette and he enjoy playing with stories and ideas and challenge each to look at things in a new light. Utilizing the Google Glass technology Brain Power has created a specialization for autism and along the way isolated some of the needed symptom challenges in order to assist in data acquisition and behavior shaping.
If you are interesting in being a part of the upcoming studies please sign up here.
Today the Great Guest Giveaway is put on the shelf to make more room for the Great Guest Conversation that is already happening.
Today's question 'Does technology reinforce challenges and simply reshape the issues??"
Today's answer: Not unless we use it that way!
In Stories From The Road Lynette shares a story exampling the way in which parents and caregivers are instrumental in shaping the ability to generalize skills and use technology to the desired end.
Get in the loop. If you like what you heard please sign up for Lynette's newsletter The Loop.