Listen:
A New Spin on Autism: Answers! – Can PANDAS and ASD be treated with Homeopathy and/or Chelation?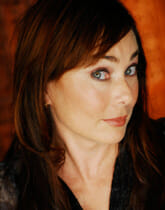 Podcast: Play in new window | Download
Lynette's guest, Dr. Angelica Lemke, is a Naturopathic Doctor, Homeopath and Certified CEASE practitioner who specializes in the treatment of ASD, PANDAS and other chronic childhood ailments using homeopathic medicines. She works in a modern day model using skype with families to find the best matching remedies to heal their child. Lynette, our Brain Broad, also works with whole families. Thus, much of this engagingly interactive conversation is centered around the value of the whole family, whole person, holistic approach.
Dr. Lemke shares the story of a young, suddenly violent, child who was quickly healed via the methods she employs. Then the fun begins and Lynette and Dr Lemke jostle for position on the subject of long-term chelation.
Today the Great Guest Giveaway is a belated Mother's Day offer to the first responder.  'Get any of Lynette Louise's products (Even the very costly FIX IT IN FIVE series) for free by being the first to ask for it. Can't beat that!
Today's question 'What will happen if you chelate too long?"
Today's answer: Any number of electrolyte related disorders Tics being one of them!
In Stories From The Road Lynette proves the need for realism and logic when choosing how long to engage in a therapy your child 'used to' benefit from.
Get in the loop. If you like what you heard please sign up for Lynette's newsletter The Loop.