Listen:
A New Spin on Autism: Answers! – Future Horizons Answers, "How Do You Keep Going After You lose A Child?"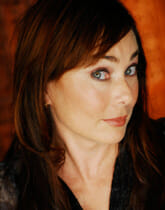 Podcast: Play in new window | Download
Wayne Gilpin, President of Future Horizons, joins Lynette Louise The Brain Broad. They discuss the creation and future of Future Horizons. Wayne kindly shares his very personal reasons for building the company and the beautiful memories that keep him going. Several years ago Wayne's son passed unexpectedly. Since his was the reason for creating an autism focused publishing house it took great courage to continue to run the company. Wayne shares in detail the challenge of staying focused and keeping an ability to see the humor of autism. Wayne feels his humor in this arena passed away when his son did.
And that is one of today's question: How do you keep the humor from passing away.
Mr. Gilpin also expresses his belief that all therapies that work do so because of parent involvement. On this he and Lynette vehemently agree. Lynette offers a FREE in home parent training program.
Wayne graciously offers Temple Grandin's new book as the Great Guest Giveaway so listen in for instructions on how to get that.
Today's question 'How do you keep going when you lose your child?"
Today's answer: You just do.
In Stories From The Road Lynette answers the question of humor and offers a touch of autism joy by giving us all directions on how to find Living With Lynette a web series movie/pilot meant to bring laughter and dignity to special people everywhere.