Listen:
A New Spin on Autism: Answers! -Fathers Matter! Be One by Being There While Your Child Is Young!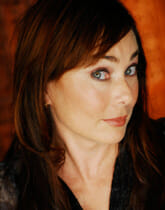 Podcast: Play in new window | Download
Terry and Sue join Lynette for a Father's Day story and a special gift at the end of the show. Terry and Sue are parents of two sons. One of their son's has autism. He is a successful early twenties man. This awesome autism story is one of choices and regrets, pride and fear. Terry and Sue freely share their learnings and lay a path for success that other parents can follow.
Lynette also shares some science on the gender advantages of fathers as they parent an autistic son.
Terry and Sue began this journey at a time when raising a child with autism required a do-it-yourself approach. Sometimes, this time, that's a good thing.
Today's question of "What does it mean to 'be there' for your child? Has a surprising answer while Lynette Louise The Brain Broad steps in and takes the GREAT GUEST GIVEAWAY spot so that she can offer her book THE WINGMAKER for dad's to leave on their desk at work. This is meant to raise appreciation for special people in unexpected environments.
Today's question "What does it mean to 'be there' for your child?
Today's answer: "Care, on a daily basis."
In Stories From The Road Lynette quickly wraps things up with a story of a her son and his desperate search for a dad.