Listen:
A New Spin on Autism: Answers! – Integration Segration for Autism in Lebanon. What Does it Mean?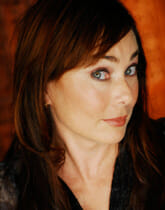 Podcast: Play in new window | Download
Reem Mouawad, today's guest, is the director of FISTA Step Together a residential program for special needs children in Lebanon. The mission of this center is to improve the quality of life for challenged people through individualized therapy and instruction.
Lebanon struggles with perpetual states of war and unrest. Special needs children are not well accepted and finding adequate education is difficult. Additionally the educational centers that do exist have a great struggle getting funding due to the lack of governmental involvement.
Rim and Lynette are working to bring a new therapy into the school. Ironically having the opportunity to train an entire staff of teachers in the art and science of neurofeedback might put their school ahead of most in America. Step Together is a Rudolph Steiner Waldorf school employing natural methods of teaching and sharing.
Both Reem and Lynette are in our GREAT GUEST GIVEAWAY spot. Reem offers her book about children (written in Arabic) and Lynette offers her CD a musical comedy show on the journey to mental health (written and performed in English.:)
Today's question "How do you get consistency in a diverse environment?"
Today's answer: "Be consistent."
In Stories From The Road Lynette in this show from the road Lynette shares her experience and observations about the delightful camp/school and a young man with a fetish for heads and hair.