Listen:
A New Spin on Autism: Answers! – The Hindsight Autism Solution Project is Slated for 2020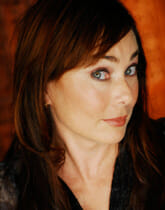 Podcast: Play in new window | Download
Dr. Paul Thesiger is a surgeon embracing the world of autism that his son introduced him to… Both he and his wife are medical doctors motivated to find a solution to this enigma called autism.
Paul explains the severe challenge of dealing with a diagnosis as a moment of grief. Letting go of the dream you had for the child you expected to raise and then falling in love with the one you actually have requires an intentional shift in focus.
Paul shares the lack of autism information he had despite his professional training and how important it is to change that moving forward. Together Lynette and Paul discuss the need for directions from their diagnostician once the label is set in place.
To solve these problems Paul intends to create THE HINDSIGHT PROJECT with the intention of finding the cause, a solution and a proper prescriptive approach by 2020. This is more than a think tank of academics. This is a plan for solutions. As the famous line from the movie APOLLO 13 goes "Failure is not an option!"
Lynette again takes the GREAT GUEST GIVEAWAY spot this time offering a signed copy of the book MIRACLES ARE MADE: A Real Life Guide To Autism..
Today's question "Are medical doctors fully informed on autism?"
Today's answer: "No."
In Stories From The Road Lynette reads a blog post from a nonverbal gentleman with autism and shares her thoughts on how to choose by sharing a contrasting story of her son Dar for whom the choice of neurofeedback created verbal speech trumped typing.