Listen:
A New Spin On Autism: Answers! – Does Hyperbaric Oxygen Therapy Have Answers For Autism?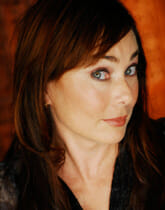 Podcast: Play in new window | Download
Mike Ryan is a certified clinical hyperbaric technologist at Hope Connection in Boston, Massachusetts. He's been working with families and children at Hope since 2007, when he and 2 other families founded the Hope Connection. And Lynette is thrilled to have him on the show. She has been seeking a professional to answer her questions on hyperbaric for over a year. So of course she has lots of good questions.
Fortunately Mike, who is a college graduate and past secretary of the Northeast Chapter to the Undersea Hyperbaric Medical Society, has lots of answers.
As one of the founders of Hope, Mike makes awareness of HBOT a big part of his work and 'hopes' more families and parents take the time to learn about hyperbaric oxygen. Using hyperbaric for autism is an off label application of the therapy. Perhaps that is why it was hard to find someone to interview. For whatever reason Mike is a willing guest and a font of answers.
Finally someone willing to tell the story about hyperbaric and how it helps autism. You can learn more about HOPE on Facebook at "HBOT Boston".
Lynette again takes the GREAT GUEST GIVEAWAY spot this time offering a a free viewing of Episode one FIX IT IN FIVE via Vimeo.
Today's question "Is it possible to have too much oxygen?"
Today's answer: "Yes."
In Stories From The Road Lynette shares the concept of moving beyond any dysfunction and into peek performance.