Listen:
A New Spin on Autism: Answers! – Integrative Autoimmune for Autism and Dad Does the Writing.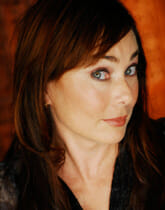 Podcast: Play in new window | Download
Tracy Freeman is an Internist specializing in Integrative medicine in Washington District of Columbia. She received her medical degree from Howard University College of Medicine and has been in practice for 17 years. Dr. Freeman is also the mother of an autistic son. (She is also the wife of our previous guest in the Hindsight episode.) Dr. Freeman shares some of her journey and a lot of her knowledge in relation to auto-immune dysfunction as it relates to autism. Get a paper and pen you will want to take notes. Lynette asks penetrating questions on various approaches and Tracy is ready with complete understandable answer. Together they keep the show intellectual but fun. In addition to Tracy we have another guest.
Today's Great Guest Giveaway guest is Derek Volk, author, father, businessman, radio show host. Derek has been married for 26 years to his high school sweetheart, is the father of 4 including a 24 year old son with Asperger's Syndrome. Derek recently authored a book, Chasing the Rabbit: A Dad's Life Raising a Son on the Spectrum, that chronicles his emotional roller coaster as the father of Dylan. Lynette and Derek share stories from the book. Even if you miss the giveaway you will definitely want o buy this one: Moms to know more about dads and dads to know more about themselves.
Today's question "Can you heal auto-immune with neurofeedback?"
Today's answer: "Yes."
In Stories From The Road Lynette laughs her way through a memory of Raising Rye and how challenged he was by uturns.