Listen:
A New Spin on Autism:Answers! – Lynette Louise's son Chance on Guns, Schools, Autism and The Army!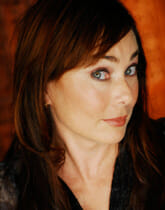 Podcast: Play in new window | Download
Chance Shelton has come a long way in his journey to success; much of that journey was guided by Lynette Louise, our show host. However, most of Chance's success in life was due to his determination and self-driven desire to become a better man. This is a desire Lynette sees as common in special needs members of society. It is extremely common and very strong in individuals from the autism community BEFORE we teach it out of them.
Chance went from abuse to Lynette's adopting arms. He was multiply diagnosed and emotionally traumatized. He grew in a system that made him feel broken. Eventually Lynette took him out of school and he grew capable. He shares this story and the ways in which he thinks the system of education is broken and leads to violence. He has been in the National Guard and has done several tours of duty oversees. He is a marvel of intention made reality.
Together they talk about guns and autism, government controls, as well as schooling in a brand new way.
Listen as they discuss his life, basic training and the effect of the army on violent behavior in the special person.
Today's question "How do we raise children to be nonviolent?"
Today's answer: "Be the voice of reason and reason will hear you.
In Stories From The Road Lynette shares a very personal story about a different son who is struggling to put his life back together. This is a clear example of how to help your child become independent.