Listen:
A New Spin on Autism: Answers! – Autism and Schizophrenia: Do they Co-mingle & What Should We Do About It?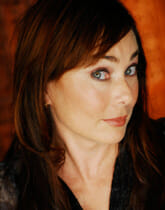 Podcast: Play in new window | Download
Travis Breeding is the prolific author of 30 books: Quite an accomplishment for someone with Autism and Schizophrenia. Travis meets his challenges head on and lobbies for change by writing and speaking out on stages and via Youtube. His newest memoir 'Voices of Self Destruction" revolves around his journey with autism and schizophrenia.
During the show Lynette and Travis discuss in depth the challenges he faces getting social skills training. He copes with the frustration of trying to get the Autism Society's support for social training and development. Together Lynette and Travis share ideas on ways to create this type of training out of the tools that already available in the world for individuals with autism.
Additionally Travis talks about his medication regime and some of the dire consequences of his schizophrenic hallucinations. This is an enlightening and shocking show as we delve into the ghosts and goblins of his mind.
Listen in to the ideas and stories of surviving and succeeding despite the overwhelming challenges of this dual diagnosis.
Today's question "Should we use medicine?"
Today's answer: "Sometimes.
In Stories From The Road Lynette tells the story of one of her clients as she soapboxes on using too many psychotropic meds without a real plan for that person's healing.