Listen:
A New Spin on Autism: Answers! – Autism and Suicidal Ideation Shared By An Adult ASD Male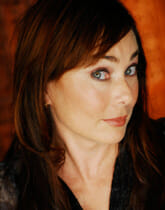 Podcast: Play in new window | Download
Are meltdowns and the desire to die part of the spectrum experience? Or is it just this man's dilemma? Or is it something created by the interplay between wants and abilities and societal demands?
This is not the usual positive Spin of A New Spin On Autism: ANSWERS! But it is enlightening and possibly extremely important.
David Merrill Gill is a musician/recording artist with one album to his credit 'Water Of Life'. David is also an ASD male with the desire to be legally euthanized. He shares his ideas with clarity.
He wants very much to find a wife and feels this is a hopeless cause. He shares his reasons and worries and an awareness of the politics surrounding his needs. David alludes to wrong doings on his part and complains of non-acceptance by the ASD community. This show is NOT flowery.
Lynette recently won an EIPPY award for her contribution to a new anthology. Thus she is THE GREAT GUEST GIVEAWAY GUEST offering a copy of the award winning book Ready Aim Thrive.
This is the perfect book to change the mind of someone who wants to die.
It is motivating and inspirational, full of ideas and stories on the subject of surviving until you succeed despite overwhelming challenges.
Today's question "Should we give up and die?"
Today's answer: "No."
In Stories From The Road Lynette shares a story of male hormones changing her female wishes into voracious male needs during an experimental study.