Listen:
Middle Age Can Be Your Best Age – Avoid Entrepreneurial Fatigue and Make Money With Options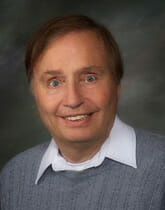 Podcast: Play in new window | Download
Whether or not you own a business, you are an entrepreneur–prioritizing workload, balancing work and family and demonstrating value to others. Dr. Carrie Drzyzga, 'the Functional Medicine Doc', outlines how to fuel your brain and body for success in business or career and in life. Discover the root causes of entrepreneurial fatigue and effective steps you can take to overcome it naturally, without drugs. Financial guru Mark Dannenberg presents a primer on advantages and risks of stock option trading. Learn how with proper precautions option traders can make more profit in less time!
Host: Roy Richards