Listen:
A New Spin on Autism: Answers! – Autism Prevalence, Inclusion and World Politics!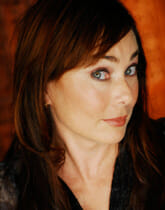 Podcast: Play in new window | Download
It is the day after Thanksgiving 2015. The world is a mess and the autism rates in the USA have skyrocketed to 1 in 45.
Lynette takes a minute to explain how to change the trend by embracing, including and no longer segregating.
In her stories she shares examples of how segregation in each faction of our community, country and world negatively impact autism.
Lynette is the only guest and she offers a limitless number of "Miracles Are Made: A Real Life Guide To Autism" to anyone who writes in.
This is a special opportunity to become informed and cared for.
Lynette is thankful for you!
Today's question "Can we change the rising numbers of autism?"
Today's answer: "Yes."
In Stories From The Road Lynette shares a story of male hormones changing her female wishes into voracious male needs during an experimental study.