Listen:
Fish Talk Radio – The incredible secret Bass Lake and tips for Snow Birds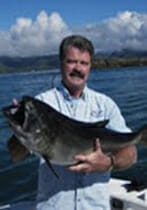 Podcast: Play in new window | Download
Griz gives up the secret large lake that you will experience 50 + Large Mouth Bass per day. Eddie from Van Wormer Resorts in Baja has the place to escape cooler weather at great prices and luxurious accommodations. Reno Viola head of RenoViolaOutdoors.com is a Snow Bird in Florida and can help you do the same.