Listen:
A New Spin on Autism: Answers! Do Autism and Bipolar Mix When Living with Lynette!!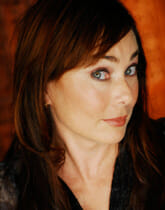 Podcast: Play in new window | Download
OMG Get ready to laugh and cry and say "What?" This show is fast paced, funny and full of ANSWERS! Howard Meehan of The Meehan Brother's joins the share to share his experience of renting a room from Lynette Louise in a house full of Fantastic Craziness and FUN!
If you are looking for a reason to believe that Autism has a socially connected upside this is the show for you.
Howard and Lynette have so much rapport and so much to share that you will want to listen again and again and again. Especially when he shares the story of Lynette's son Rye.
This is the perfect show to end the year with ENJOY! And remember all endings start a new life.
In THE GREAT GUEST GIVEAWAY is a youtube show called Living with Lynette starred in and inspired by Howard and Lynette.
Today's question "How do handle moving in with a family of spectrum people?"
Today's answer: "Join their world."
In Stories From The Road Lynette and Howard talk about making Living With Lynette and how much it means for the world of Autism.