Listen:
A New Spin on Autism: Answers! – Haunted By The Memory of What My Face Said As I Raised My Children with Autism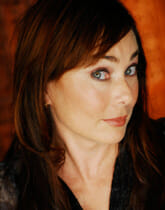 Podcast: Play in new window | Download
Today is one long family story from the past.
When Lynette was a young mom of eight children she often helped them learn using unorthodox methods that caused a stir and brought cameras to her door. As a result three different documentarians attempted to capture her family's dynamics, recently Lynette was combing through old footage and saw, how she used to look.
It is an interesting thing to recognize that how you believe you are treating your children may not be accurately represented in your manners and expressions. The minute Lynette watched the way she was, she became fully aware of the distance she has traveled in learning how to help children.
If you are mom easily made to feel bad by the professionals in your world this is a must hear confession. And if you want help then try the parent program.
In THE GREAT GUEST GIVEAWAY Lynette offers a FREE download of the next episode in FIX IT IN FIVE the series.
Today's question "Why did I wear that stern expression?"
Today's answer: "I thought it was the right thing to do."
In Stories From The Road Lynette just keeps talking because the whole show is a story.