Listen:
A New Spin on Autism: Answers! – GTX Where Safety Meets Freedom and Frontal Lobes Grow, for Adults with Autism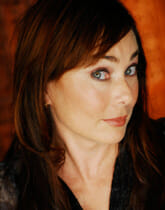 Podcast: Play in new window | Download
Today Lynette Louise and Patrick Bertagna try to solve – at least in part – the problem of falling off the cliff of services and support that is all too familiar to families of adults with autism. The Subject of safety and support is a common one especially for non to minimally verbal adults. Often they are mistaken for unable rather than differently abled so families stop asking for growth and keep them home, or in a home. However, staying indoors reduces skills and does not invite progress through neuroplasticity.
How do we invite our adults to participate in life while we are afraid they will get lost or hurt? A tracking device is a good idea but how do we implement that with individuals who often hate new clothing or accessory items?
Patrick's company may have the answer. Patrick Bertagna is founder and CEO of GTX Corp, the company that created the patented GPS SmartSoles. Think Dr. Scholl's meets LoJack.
SmartSoles are a comfortable orthotic insole embedded with a miniaturized GPS tracking device and are used to track and monitor people with cognitive disorders who have a tendency to wander. And best of all, they will even fit into a "favorite" shoe that your loved one loves.
So if you want to grow your loved one's brain, get a sole.
In THE GREAT GUEST GIVEAWAY Lynette offers a FREE download of the next episode in FIX IT IN FIVE the series.
Today's question "Is freedom worth the risk?"
Today's answer: "Yes it encourages neurons to communicate and improve brain function."
In Stories From The Road Lynette shares stories from home and work because wandering is a common problem with lots of stories to tell.