Listen:
A New Spin on Autism: Answers! – How do you get the world to listen and share the lessons of Autism, Siblings and Advocacy? Write a Book.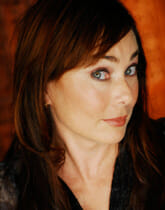 Podcast: Play in new window | Download
Cindy Mayhew is a go getter. Mother of five she found marital love and acceptance through loving and accepting her son DJ. Author of That's My D.J. Cindy has managed to get the attention of Hollywood simply by "showing up".
D.J. is Cindy's middle son. Minimally verbal DJ is her shining light and the subject of her book. Lynette and Cindy talk about autism yes, and the sibling benefits when raising a child with autism yes, as well as finding love and acceptance in a second marriage yes, but more than that they talk about HOW. How do you manage to maintain your energy and focus when climbing uphill to champion a cause for your child on the spectrum?
If anyone knows how to bring attention to a cause Cindy Mayhew does.
Cindy has managed to pose with Will Smith, Tina Campbell, Kaitlin Doubleday, Guillermo Diaz, Tracy Ross, Anthony Anderson, The Panthers on Superbowl Sunday … and more. This mom is a powerhouse of information on how to get it done.
In THE GREAT GUEST GIVEAWAY Cindy Mayhew offers a FREE copy of That's My D.J.
Today's question "How do you keep going?"
Today's answer: "Keep your mind on the reason not the problem."
In Stories From The Road TRIGGER WARNING: Lynette shares a very, very, personal story about advocacy. When a teaching assistant molested her son, it was Lynette that had to speak out. This story is also in Miracles Are Made.