Listen:
Middle Age Can Be Your Best Age – Sad, Overloaded or Stressed and Food Obsessed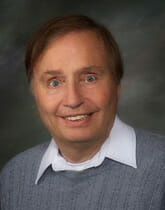 Podcast: Play in new window | Download
Are you a frequent victim of EMOTIONAL eating–consuming food mindlessly out of habit or because you are distressed, unfulfilled, overloaded or stressed out? If so, here's some good news. Author and healthy living strategist Lisa Lewtan presents her surefire pathway to MINDFUL eating–paying careful attention to what you eat, why you are eating it and how it makes you feel. Learn how to break unhealthy, obsessive eating habits and discover a whole new perspective on food. You can enjoy eating while you lose weight and keep it off. Host Roy Richards takes you 'back to the future', imagining the wonderful next 25 to 30 years you will begin living today.