Listen:
Middle Age Can Be Your Best Age – Whole Detox–Cleanse Your Body, Mind and Spirit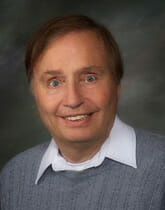 Podcast: Play in new window | Download
You and I live in the presence of over 80,000 chemicals in the USA today–many of them toxic! In addition to environmental toxins, most all of us experience emotional toxins caused by persistent stress and negative thought patterns. Detox expert Dr. Deanna Minich presents her innovative 21-day 'whole detox' personalized program for cleaning out not just chemical toxins but stress, fear and negative emotions as well. Tune in to learn why so many conventional detox programs–no matter how rigorous–produce only short-term results. Discover the seven systems of full-spectrum health, the likely reason so many of us feel stuck, burned out or dried up and how her 21-day detox program can remove our midlife blockage. Host Roy Richards explains the logic of middle age: why it can be a blessing and not a curse but it all depends on you.