Listen:
A New Spin on Autism: Answers!-Is Developmental Play Therapy Training The Best Training Ground for the Involved Dad of a Child with Autism?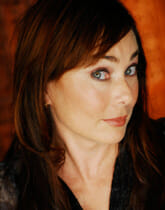 Podcast: Play in new window | Download
This is a show for parents and especially for Dad's. Lynette and her guest have similar outlooks and a similar approach to connecting with children. Aaron DeLand has created an online support site that shows and teaches how to help your child's development. Aaron is perfect for today's show because not only is he a developmental play specialist focused on helping families with children on the autism spectrum, dedicated to helping families live happier more connected lives, he is also a very proud dad!
The thrust of the show is 'How did all that training help you empathize more with the parents you help? Aaron is forthcoming and happy to share his own parenting challenges as well as the solutions he found along the way.
Lynette and Aaron have stories and advice to impart from the unique position of admiring colleague and long standing friends.
A Fun, Informative and Perfectly Daddly show. Don't miss it.
In THE GREAT GUEST GIVEAWAY Lynette gifts a half hour support call to help any wishful Dad connect with his child (or wife☺).
Today's question "How can a dad connect with his autistic child?"
Today's answer: "Play, because that is how Dads do it!"
In Stories From The Road Lynette shares the story of a farts being funny especially when an overactive ASD sensory system amplifies the experience.