Listen:
Middle Age Can Be Your Best Age – From Drugs, Alcohol and Financial Ruin to Eternal Optimist–the Charlotte Stewart Story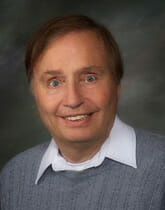 Podcast: Play in new window | Download
Six years after her career-making role as beloved schoolteacher Miss Beadle in "Little House on the Prairie," actress
Charlotte Stewart
lost everything and was living on vodka and hot dogs. You'll be amazed and inspired by her no-holds-barred, heartbreaking but ultimately joyful account of 50 years in movies and television. From wild child of the 1960's, cocaine-fueled glory years of the 1970's, financial ruin and subsequent recovery in the 1980's, her celebrated performance as Betty Briggs in the 1990 "Twin Peaks" blockbuster and the loss of her loving husband in 2012, Charlotte Stewart is the ultimate bounce-back survivor. She remains active and optimistic today. Host
Roy Richards
explains why marriage and intimacy can be best in life's second half.