Listen:
A New Spin on Autism: Answers! – Can Siblings Be Happy Friends When One of Them Has Autism?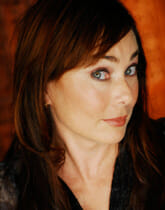 Podcast: Play in new window | Download
Nicole Humphreys Wright is the mom of several and the author of Happy Friends! 
She joins Lynette to discuss at some length the process of making friends by teaching kindness. Lynette and Nicole defines kindness as it refers to Nicole's son with autism. The show shares concepts and actual teaching mechanisms for wandering, friendship and step-by-step learning on the subject of being kind.
Sometimes parents are the best source of advice because parents have individualized for their child from the reams of advice given them along the way. This show is a clear example of that type of information generalization. Nicole is full of knowledge that she shares with passion and clarity.
Lynette and Nicole share many stories of challenges and successful outcomes.
A Fun, Informative and Perfectly needed show for all
In THE GREAT GUEST GIVEAWAY Nicole offers two copies of her book Happy Friends.
Today's question "What is the definition of kindness for the child with autism?"
Today's answer: "An adapted version of whatever your family embraces."
In Stories From The Road Lynette talks about the challenge of teaching kindness using an old paradigm built for neurotypical children.