Listen:
A New Spin on Autism: Answers! – Are Vaccines related To The Onset of Brain Development Challenges Like Autism?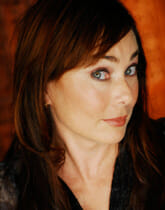 Podcast: Play in new window | Download
Ginger Taylor is the mom of a child with autism. She is the co-author and contributing editor of Vaccine Epidemic: How Corporate Greed Biased Science and Coercive Government Threaten Our Human Rights Our Health and Our Children  and has been honored with the Health Freedom Hero Award.
As a Johns Hopkins graduate in Marriage and Family therapy Ginger is a font of knowledge and understanding. Hearing her child's story of autism onset followed by her mission of sharing that experience opens Lynette up to question the controversy of vaccines. Ginger is involved in distributing the highly controversial film VAXXED. As a result she shares her behind-the-scenes awareness of what VAXXED is, how to see it, and why you would want to.
This is a show full of statistics and information. If you are formulating or reformulating your opinions, on the chemical influence related to the shocking rise in the incidents of autism, this is the show for YOU.
Lynette and Ginger don't just teach you what is, and has been, happening. They also teach you what to do about it.
Get your notepad out, this show is full of info.
THE GREAT GUEST GIVEAWAY Never happened because the show was chalk full of informational gifts that it left no room for tangible gifts.
Today's question "Is the movie VAXXED an anti-vaccine movie?"
Today's answer: "NO. It's an anti-corruption movie."
In Stories From The Road Lynette shares family and client onset stories related to vaccines.