Listen:
Middle Age Can Be Your Best Age – Summertime Dating Advice: Get Offline, Go Outside & Avoid Deal Breakers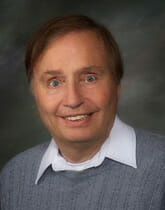 Podcast: Play in new window | Download
Seeking midlife romance but you keep turning up duds at online dating sites? Psychotherapist and author Dr. LeslieBeth Wish urges you to take advantage of warm weather to get out and meet fabulous guys or gals face-to-face. Tune in for 'hot' summertime dating tips, including why a smile is not enough to make someone say hello and why you should always go out alone, not in groups. Once you've met that attractive someone, discover how to ensure that he or she doesn't get away before you exchange numbers. Become aware of common relationship deal breakers–personal characteristics or behaviors most likely to turn off someone of the opposite sex. Valarie Youngblood, M.D. reveals secrets to look and feel 20 years younger without plastic surgery. Discover patterns that we middle-aged folks can follow to drastically slow down the aging process.
Host: Roy Richards