Listen:
Middle Age Can Be Your Best Age – Will Your Retirement Nest Egg Last Until Your Death?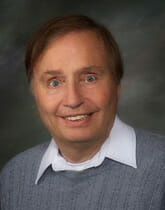 Podcast: Play in new window | Download
Will you and your spouse outlive your retirement assets? Recent studies estimate that 85% of everyday Americans will run short of funds before they die. Financial guru Gary Stone drops by to explain why this need not happen to you. Tune in to discover your pathway to financial freedom in just 15 minutes a week! Learn the three biggest mistakes most of us make when saving for retirement and why professional fund managers may cost you hundreds of thousands of dollars over time that you will never get back. Uncover Gary's surefire "Do-It-Yourself" investment strategy to grow your common stock portfolio while you avoid severe bear market downturns. Host Roy Richards suggests tactics to use at work to speak up and reduce the stress and misery caused by an impatient, overly demanding boss.