Listen:
Middle Age Can Be Your Best Age – What We Want From the Boss and Taxes for the Self-Employed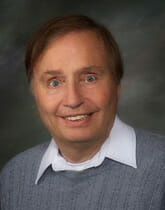 Podcast: Play in new window | Download
As Baby Boomer leaders retire, more and more of us over 40 find ourselves working for bosses younger than we are. Host Roy Richards offers advice to young bosses: here's what we veteran employees want most out of our lives and our careers. Learn seven effective initiatives to overcome intransigence, resentment and anxiety among long-tenured members of your team. Discover Roy's "Sixteen E's" for mid-career employee motivation. Are you self-employed?  Tax veteran Lisa London, CPA "The Accountant Beside You," highlights all you need to know to accurately file your federal income tax Form 1040 and your 1040 Schedule C, "Profit or Loss From Business." Learn what the IRS requires to classify your independent activity as a 'legitimate business', not a 'hobby.' Discover automation tips that can help you conserve time and effort, avoid IRS audit and retain your sanity during tax preparation season.