Listen:
Middle Age Can Be Your Best Age-Finding Mr. or Ms. Right–Romantic Do's and Don'ts for Dummies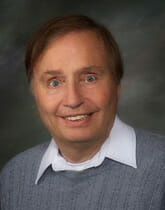 Podcast: Play in new window | Download
The season of the heart is upon us–love is in full bloom, but love can be tricky! It's so easy to get hooked up with the wrong romantic partner for all the wrong reasons or to offend that one special person you were trying so hard to impress. Professor of Psychology
Frank Farley, PhD
presents timely tips for success in romance, whether on a first date or out for a romantic interlude with your long-term spouse or life partner. Discover those words you should say, questions you should ask and subjects you most definitely should avoid! Arm yourself against all-too-common dating mistakes–actions to avoid if you want to please your date and build a relationship. Learn how to look for signs that can inform whether or not you are out with the right person. Uncover steps to identify personality type, both your own and that of your romantic partner, and how this knowledge can clue you in on building a long-term romantic partnership. Parenting coach
Laura Reagan
 returns to talk with your host,
Roy Richards
about advice on how to survive this summer with your teenager and how to co-create a teen-parent relationship of mutual love and respect.