Listen:
Middle Age Can Be Your Best Age – Five Steps to Re-Power Your Brain at Any Age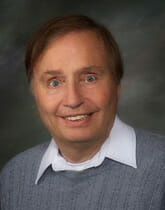 Podcast: Play in new window | Download
Contrary to what folks may tell you, it is possible to retrain your brain, launch fresh initiatives and convert dominant outlook from fearful to cheerful at any age. Hall-of-Fame speaker Doug Dvorak explains why five simple steps may be all you need! On average, optimists live ten years longer than pessimists so why not enjoy your journey along the way? Tune in as Doug reveals each of his five steps to a brighter tomorrow and the unwavering belief in an ultimately favorable outcome!  Frieda Birnbaum, PhD, an amazing lady who gave birth to twin boys in her sixties, contends that life can begin at any age. Are you about to turn 50–even 60 years old? Not to worry! Dr. Birnbaum asserts that "So long as you refuse to fear age, it only gets better and better from here!" Tune in for her unique perspective on how to grow and recharge your mind and body at the same point in life when most contemporaries are slowing down.
Host: Roy Richards