Listen:
Middle Age Can Be Your Best Age – A New Way Out of Chronic Illness and Pain and Prevent Alzheimer's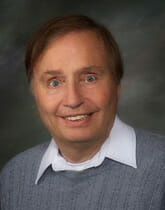 Podcast: Play in new window | Download
Does chronic pain or illness make it extremely difficult for you or a loved one to function? Herself recovered from 4 years of suffering, author 

Annie Hopper

 describes how she was able to silence chronic pain by rewiring illness and disease patterns in her brain. Tune in to learn how toxic injury to the LIMBIC REGION of the brain can cause malfunction of multi-organs & multi-systems throughout our bodies with symptoms often misdiagnosed by conventional medicine. Discover warning signs and questions to ask yourself to determine if your brain is toxic, stuck on a chronic "FIGHT or FLIGHT" reaction that no longer is appropriate. Learn the various forms of trauma that can cause the brain's toxic reaction and, more importantly, 12 critical steps to rewire the limbic region of the brain and stop the illness head on.  Brain therapy expert 

Michael Morgan

 describes a relatively simple treatment system called CranioSacral Therapy that can stop Alzheimer's Disease and Dementia in their tracks–perhaps even reverse prior brain damage. Join us to learn how this therapy can help prevent onset of Alzheimer's in just 10 minutes a day!