Listen:
Fish Talk Radio – The Secret of Smoked fish, Captain Phil Gator Hunter and more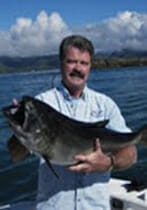 Podcast: Play in new window | Download
Hour one
Frank Selby owner of His and Hers Fly shop is co-host.
Captain Phil is a Gator hunter in Florida and the East coast. Learn the real info on Gators and you may be interested in getting one for yourself.
Dale and Gracie operate of Grizeldas Smoke House in Cabo. Learn the secrets of smoking fish.
Hour two
Jason Gammon with Terrafin provides Sea surface temperature and water type anywhere you want to go. He will also tell you how it use the information.
Dave Jacobs is a Salmon fishing guide in northern California. Learn the life cycle of King Salmon and how to hook them.
Bart Larmouth with Ross and Able fly reels has tips on reels and how to maintain them.