Listen:
Fish Talk Radio – D.I.Y. Pond Fishing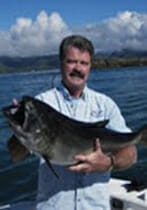 Podcast: Play in new window | Download
Hour One
John Henigin and Co-Host Frank Selby open hour one with Jason Grupp. Jason talks about pond fishing and even describes how to build your own ponds. He runs Breakwater Tours out of Solvang, California. Check out
breakwatertours.com
 Next is Bart Hall with an update on the upcoming Fred Hall Shows in Bakersfield, Long Beach and San Diego. All the details and dates at
fredhall.com
.
Final guest for hour one is Andrew Hard from The Freedom Boat Club in Huntington Beach, California. Freedom Boat Clubs are found nationwide. Andrew says you can be a member of the club for a fraction of the cost of owning your own boat. Go to
freedomboatclub.com
 or call 888-781-7363.
Hour two
Shane Mayfield opens hour two. Shane runs Adventure South Guide Service. Shane and the guys talk about fishing and eating in Southern Louisana. Find out more at
louisianafishingtrip.com
. Next, John and Frank bring in Mike from Key West, Florida. Mike operates Michael O'Brien Charters. His main targets are tarpon, bonefish and permit. Check him out at
tarponkeywest.com
. And be sure to visit Frank Selby's His and Her Fly Fishing Shop in Newport Beach, California. His web site is
hisandherflyfishing.com
.