Listen:
Contemplating Retirement? The Years to Come Can Be for your Best Years Ever!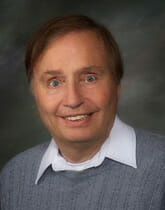 Podcast: Play in new window | Download
The vast majority of today's retirees can look forward to years–even decades–of vital, energetic living! Once retired, how are you going to dedicate all that free time?
Career and executive coach

Joan Tabb

 proposes an all new 8-step approach to planning for post-career filled with with meaning, purpose and fun. Tune in to discover why launch of your next life phase is a time for "reVitalment," a chance to activate the best part of you. Learn how to live retirement years "inside-out" by shifting focus to personal preferences you've had to ignore, the best ways to discover and operate from your essential self and how to refine and apply skills, abilities and expertise learned on the job to benefit self and others.
Host

Roy

Richards suggests you approach retirement as you would any radical career transition–how best can you continue to bring value to others while utilizing God-given talents and having a truly great time?