Listen:
Bad Things Happen When Life Lacks Meaning–What's Your Excuse?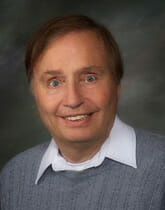 Podcast: Play in new window | Download
Engaged in the daily grind of earning a living, raising kids, paying bills and striving for that next promotion, does your life still have meaning? Esteemed author and public speaker

Bob Lichtenbert

 warns that bad things happen to folks unaware of their intended destiny, routinely starving for life's meaning.Tune in for guidance on becoming a 'maker of meaning' both for yourself and for others and why this will lead to a fuller, richer, deeper & more joyful life.
Learn the appropriate 'meaning question' to ask yourself and when and how best to ask it. Discover eight possible 'main sources' of meaning for your life and which ones are most likely to result in sustained joy and fulfillment. Host

Roy Richards

 examines four common excuses for avoiding midlife renewal land why…when you think about it…none of them really makes any sense!