Listen:
Work-Life Balance Never Works But You Can Harmonize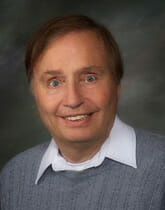 Podcast: Play in new window | Download
"Personal and work lives are never in balance, " asserts author and business coach Paula Black, "You can't compartmentalize but you can make it so that the two exist in harmony." Tune in for advice on what to do when career success feels empty and how to recapture the joy of living and the spark to move forward both on the job and away from it. Discover three questions that determine if you presently love what you do for a living and how best to challenge yourself if the answer is "no."  Launch a search for your very own "North Star" and combat five major obstacles that can get in your way.
Life and parenting coach

Colleen O'Grady

 returns with advice for moms with daughters about to leave home for college. Uncover three reasons why saying goodbye is so complicated but why, in the end, departure is a great time of new beginnings both for your daughter and for you!     
Learn more about Middle Age Renewal and Roy Richards
here
.