Listen:
Stop Thinking Like an Employee–Become Business Owner of Your Career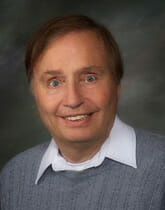 Podcast: Play in new window | Download
At career mid-point, are you in the driver's seat? Career development expert

H. V. MacArthur

 contends "it's high time to quit thinking like an employee and to become business owner of your career!" Tune in for her introduction to your "clients" and the positive outcomes that occur once you make the switch. Learn how to dramatically reset the employer-employee power dynamic and why trying to "look good for the boss" often undercuts performance.
Discover the 5 unspoken rules of today's "Wild West" workplace so you can avoid becoming "low man (or woman) on the totem pole."  Host

Roy

Richards instructs how to take an extended "mental vacation" to find your "true vocation." Uncover why your career destiny may be hiding right in front of you and in plain sight.