Listen:
Great fishing stories from Montana to Maine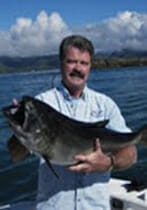 Podcast: Play in new window | Download
Hour One
The show gets underway with Bob Jacklin out of West Yellowstone, Montana. It's Bob's 49th year of guiding and giving folks the chance to experience "wild trout." Stop by 
http://jacklinsflyshop.com
.
Darryl Morris is our next guest. He guides in the Hot Springs, Arkansas area specializing in crappie and bass fishing. It's Darryl's first visit and he is a kick. Go to 
http://www.familyfishingtrips.com
.
We wrap up hour one with Jay Farris from Bath, Maine. We cover everything from salt water fishing to moose hunting. We even talk about the best time to see the fall leaves in his area. Good info at 
https://maineexperienceguideservice.com
.
——————————————————
Hour Two
We start off hour two with Phillip Davis from Freedom Boat Club. Phillip is one of the maintenance guys so he gives us some good "nuts and bolts" info about the boats. Freedom is the easiest way to have a hassle-free boating experience. Details at 
https://freedomboatclub.com
.
Mark Lassange stops by. Mark is the editor of Bass Angler Magazine and a guide. He gives us the bottom line on what it takes to become a professional bass angler. Tip number one is learn your trade!
Our final guest this week is Bob McCray out of Klamath, California. We find Bob at the Chinook RV Resort in Klamath. He has some great tips about catching salmon and even kayak fishing. You can reach Bob at 541-373-9343.