Listen:
Double Your Downtime, Get More Done and Make Those Tough Decisions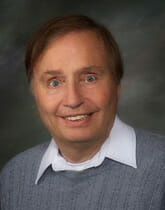 Podcast: Play in new window | Download
Imagine a workplace filled with relaxed, energetic, smiling faces throughout the day. 
Jon Denn

, Founder and "Chief Thinking Officer" of DRUMBEAT Productivity, demonstrates how to make work fun and productive both for self and others. 
Learn how to organize the workday into "sets" consisting of collective "jam sessions" and personal "improv time."  Uncover four basic types of jam session and learn why they are more effective than conventional meetings. Identify the four biggest company meeting mistakes along with suggestions on how to fix them. Leaders: discover nine steps to positively transform your work group, department or entire enterprise.  From time-to-time, all of us face major, potentially life-altering decisions? Critical-thinking expert

Terrie Novak

 unveils her acclaimed 6-STEP DECISION MAKING PROCESS that makes any decision–large of small–much easier to handle. Learn how to overcome "paralysis of analysis" and why not to stress out over consequences of a decision gone wrong.  Learn more about your host Roy Richards here.