Listen:
Don't Let Fear Sidetrack Your Life–Embrace It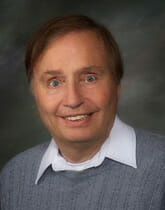 Podcast: Play in new window | Download
Are you afraid of taking a chance, sticking your neck and attempting something new? "Emotional Emancipation Doctor" Dee Carroll, explains why never to use fear as an excuse for failure to challenge your comfort zone. Learn how to embrace fear and make it your best friend. Discover how Dr. Carroll bounced back from emotional and financial disaster and how an acupuncturist's suggestion turned into a light bulb of inspiration in her brain. Uncover how to divorce your positive self-image from occasional failure along the way and why a positive or negative outcome is a gift from God. Explore Dr. Carroll's "Thirty-second Quick Fix to Reinventing Yourself" and her "F-R-E-E-D-O-M" formula for permanent emotional emancipation from fear. Host Roy Richards presents eight questions to ponder if joy, feeling of accomplishment and self-satisfaction at middle age are a lot less than where you'd like them to be.