Listen:
Light in the Mourning and Your Scorecard for Life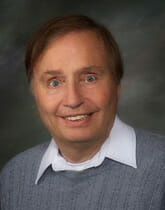 Podcast: Play in new window | Download
For those mourning the recent death of a loved one, some great news! Undertaker's daughter

Margo Lenmark

 grew up around dying but assures us that death is not the final chapter. Discover some most valuable life lessons you can learn from the newly departed. Uncover why it is only natural and healthy to grieve but why grieving can be harmful if it goes on for too long. Receive inspiration to spend the holiday season–and every season–not in mourning but in celebration of your departed's lives and of life lessons they left behind.
It's hard to accomplish greatness if you don't know the score. Using golf as a model, author and amateur golfer 

Andre Wuu

 inspires you to break down your life into 18 holes, starting at birth and ending at age 80+. Learn how to set par for each of life's "holes" and how to score performance and quality of life up to now. Using age 40 as the divide, learn how performance on the "front nine," birdie, par or bogey, can inspire you to greatness in setting goals and beating par on life's "back nine."  Learn more about your host, Roy Richards here.