Listen:
Whatcha Doin' This Summer?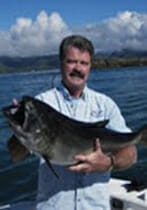 Podcast: Play in new window | Download
Next we head up to Montana to check in with Kameron Kelsey at Nine Quarter Circle Ranch. They're located southwest of Bozeman offering horseback riding, hiking and fishing. Check out 
https://www.ninequartercircle.com
.
We get Ruth Hartman from Coffee Creek Ranch on the line next. Coffee Creek is 72 miles northwest of Redding, CA. This "wilderness ranch" offers horseback riding, fishing and hunting. Details at 
https://coffeecreekranch.com
.
We wrap up this episode with Frank Burr talking about the cool stuff at Snowbee USA. Get a 20% discount on your order when you use the code word FISHTALK at 
https://snowbee-usa.com
. Sweet deal.