Listen:
Overcome Depression and Suicide With These Mindset Changes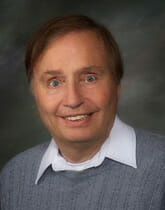 Podcast: Play in new window | Download
Suicides in the U. S. have risen by 25% since 1999 and the highest rate of suicide is among men of middle age. Before depression and thoughts of suicide overwhelm, the

Rev. Arthur Mackey

 visits to help save your own life or the life of a loved one. Tune in to learn why, no matter how depressed, no one is beyond hope. Explore how to take the essential first is to recovery–developing a positive mindset. Learn why in our forties, fifties, even sixties, it is not too late to change your surroundings, relationships and ideals. Uncover why prayer is an essential ingredient for positive mindset transformation and why it is best as follow up to focus on helping, supporting and sustaining others. Host

Roy Richards

 describes the encouraging growth in telecommuting, by folks over age 45. Uncover why you should consider working from home as a possible win-win next step towards your gradual, phased-in retirement.