Listen:
Help! My Nest Is Empty, What Next?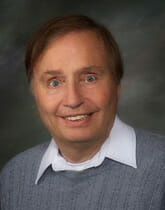 Podcast: Play in new window | Download
After 18 years or more as "mom" or "dad," is your youngest child about to leave for college, the military or an apartment across town?
Award-winning author and graduated "wonder mom" 

Lila Reyna

 affirms that empty nesting is a time not for regret but for ACCEPTANCE and CELEBRATION—you have completed your primary parental mission of preparing your offspring to succeed independently as adults!
Tune in for three steps you can take to reaffirm self-worth and re-direct your energies. Uncover creative ideas on your optimal role as "absentee mom" (or dad) and discovery, definition and implementation of a joy-filled, self-directed and productive next stage of life. Do you get enough sleep? Host

Roy Richards

 describes how losing as little as 16 minutes of sleep each day can lead to distracted thinking, failure to complete assignments and more frequent interpersonal conflicts.