Listen:
Distributing a Departed Loved One's Possessions Plus Five Commandments for Renewal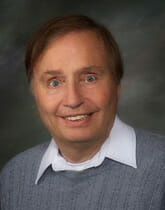 Podcast: Play in new window | Download
Sooner or later, most all of us will suffer through the death of a loved one–most commonly an elderly parent but perhaps tragically, a spouse, sibling or, like my wife and me, a son or daughter. In addition to the sudden rush of sorrow, you soon thereafter will be confronted with the daunting task of distributing your loved one's prized possessions. Author, grief counselor and personal growth coach Rachel Kodanaz visits to describe the sudden, traumatic loss of her husband Rod at age 31 and the hard lessons she learned in deciding what to retain, what to give away and how to distribute Rod's prized possessions. Although there are no "right" or "wrong" ways to recover from the loss of someone you love, tune in to preview Rachel's extensive guidelines to a satisfactory conclusion, contained in her new book Finding Peace, One Piece at a Time.  
Host Roy Richards highlights Commandments 1 through 5 of his "10 Commandments for Midlife Renewal."