Listen:
Over 50? Dream Bigger, Be Bolder; Refire Don't Retire!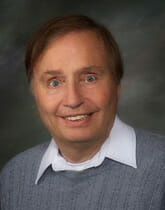 Podcast: Play in new window | Download
At middle age, are you living a joyless, uninspiring existence, looking upon retirement, early or late, as nothing but an opportunity to get off your present treadmill? Retirement can be so much more! Inspirational author and coach Cynthia Barnett, PhD outlines how to refire and reinvent yourself at any age, particularly after 50. At age 76, Dr. Barnett coaches folks over 50 to live their happiest and most productive years before and after they retire. Tune in for three easy yet essential steps to accomplish a much happier, more purposeful life. Learn why perpetual happiness is available to everyone but why you and I must choose consciously to step out of the shadows into the light. Uncover small ways to unlock personal joy through service to others. Discover why retirement presents your best opportunity ever to both enjoy yourself and bring value to others by challenging your prior comfort zone. Host Roy Richards presents the second five of his Ten Commandments of Midlife Renewal.