Listen:
Freedom Hunters: A Great Organization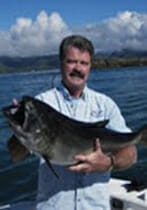 Podcast: Play in new window | Download
We get the show rolling with Rich Earley. Rich owns UNREEL FISH TALES out of Largo, Florida. Join the UNREEL FISHTALES Fresh and Saltwater Fishing club and save hundreds on equipment. Learn all about this amazing club at  https://unreelfishtales.com.
Then we bring in Rob Weiker from Whitefish, Montana. Rob is one of the great Montana fishing guides. He enjoys tying flies, taking pictures and taking people fishing for a living. To talk to Rob about setting up a trip call 406-291-3916. Or email  [email protected]. He's also on Facebook.
Next we talk with Brian Gliba. Brian is a wounded vet and he's on the Advisory Board for Freedom Hunters. They take our military community on outdoor adventures. A great cause and a great organization. Go to  www.freedomhunters.org.