Listen:
Avoid Post-Holiday Letdown–Restore Positive Momentum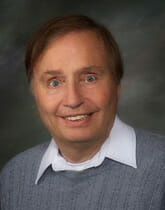 Podcast: Play in new window | Download
Do you suffer from post-Christmas/New Year's holiday blues? Throughout the months of November and December, you were bombarded with suggestions to spend time and money to help ensure the most joyful holiday season. Was the resulting strain worth it? A prolific author and veteran psychotherapist 

Dr. Donna Marks

 warns that holiday preparation can become an addiction—we work so hard at achieving our "best Christmas ever" that in effect, we guarantee both burnout and disappointment. Tune in for actions you can take right now to recover from this year's post-holiday blahs and prepare to overcome holiday addiction next year. Learn how to confront and conquer any addiction through Dr. Marks's three-step program that helps you reclaim your mind and replace fear with genuine confidence and self-love. Host

Roy Richards

 provides 10 practical steps to help ensure you a good night's sleep, every night of the year.