Listen:
Improve Face-to-Face Communication and Stay Positive As You Age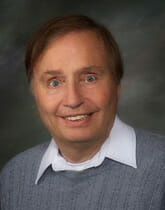 Podcast: Play in new window | Download
Have you had any effective one-on-one conversations yet this year, not social media interaction on Facebook but live, face-to-face communication with someone with a different proposed solution or point-of-view?
Acclaimed novelist and social issue commentator

Ivan Obolensky

 returns with tips on initiating and carrying on meaningful face-to-face conversations–with those closest to you (spouse. family, boss and co-workers), with casual acquaintances, even with folks you have just met. Uncover how modern technology has contributed to today's closed minds and societal divisions and receive tips on getting your point across while keeping an open mind and giving serious consideration to another's point of view. Host

Roy Richards

 presents six Mayo Clinic guidelines for remaining physically healthy and mentally positive as you grow older, at any age.