Listen:
Avoid Stock Market Crashes, Boost Core Power and Bust Anxiety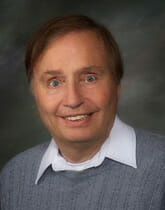 Podcast: Play in new window | Download
Thanks to Coronavirus, these are very scary times. Even if you avoid COVID-19, the virus can be very damaging both to your physical and emotional health and to your stock market portfolio. Legacy wealth strategist

Kris Miller

introduces a financial product that fully protects you from market losses but lets you share in bull market appreciation. Discover how this unique financial instrument compounds at a guaranteed minimum rate, taxes deferred until cash-out, plus offers generous bonus appreciation when the stock market rises. Emotional IQ and anxiety expert

Maryann Adams

reveals steps to bust Coronavirus anxiety and combat resultant physical and emotional threats to your health. Discover the many ways fear of the pandemic can cause outcome anxiety, which in turn could lead to stroke or permanent brain damage. Uncover steps to build up your very own emotional core, the essential ingredient needed to survive and thrive in times of uncertain outcome.