Listen:
Bring Your Students Up to Speed and Enhance Their Education After COVID-19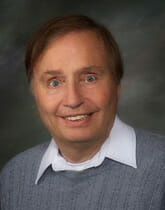 Podcast: Play in new window | Download
What will your children's school day look like this autumn? Date of reopening and logistics of classroom instruction is up to school district administrators and medical professionals, but as loving parents and citizens, all of us face the challenge of bringing our students up to speed, ready to perform at their grade level this fall, and to influence school officials to optimize learning throughout the new school year. Education expert and former creative school administrator

Lyn Lesch

suggests how you, as a parent can assess and improve upon your child's readiness to learn following a six-month break and what teachers can do to motivate students who have fallen badly behind. Moving forward, uncover his unique proposals for creative childhood learning in the information age. Host

Roy

Richards explains why America's grand experiment in remote, on-line learning failed last term and how school administrators can improve upon results when schools reopen in the fall.